Need to brush up on a compliance topic or get a new hire up to speed?
TCA Compliance has you covered with its on-demand webinars—$250 for TCA clients ($50 subsequent connections) and $450 for non-clients ($100 subsequent connections).
Please complete the form below and we'll send you an invoice and access instructions.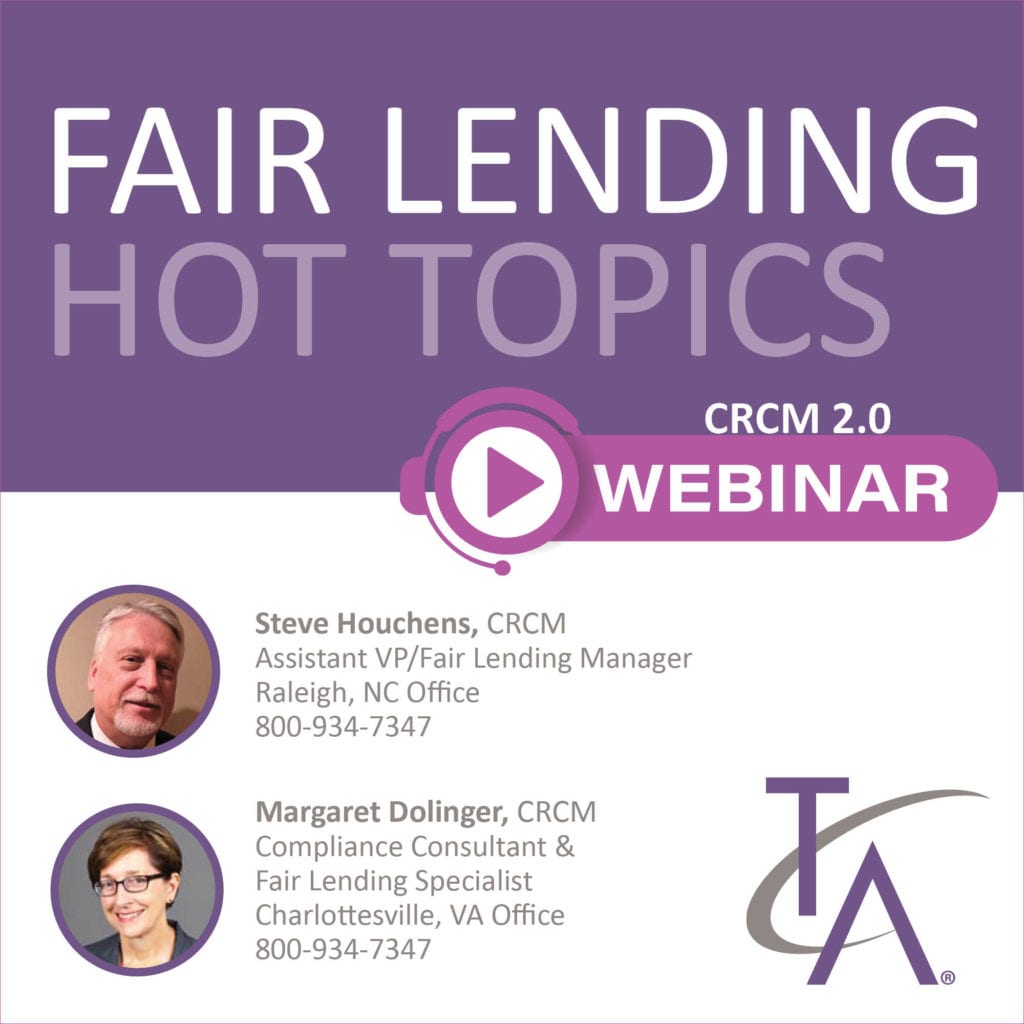 When: August 17, 2021 10am – 11:30 am CST Fair lending continues to be a hot topic for all lending institutions. Understand the fair lending risk factors that the regulators are focusing on such as redlining, disparate impact, fair lending monitoring, pricing exceptions, underwriting exceptions, and marketing. Know the importance of understanding your lending pattern …