Ever since I've been in banking, Congress was going to relax the six-transaction limitation from savings and money market accounts. We won't talk about how long that's been, but it's been a while. All it took was a global pandemic. Bankers and consumers have gotten their wish. (Actually, the FRB has been looking at this since January 2019.)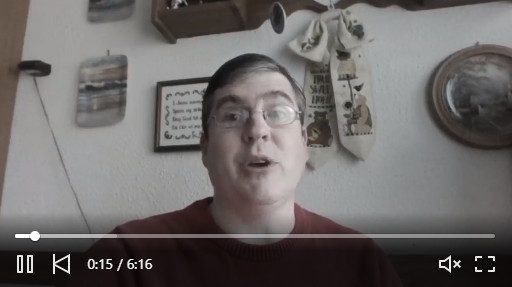 Effective April 23, 2020 the Federal Reserve issued an interim final rule amending Regulation D 204.2(d)(2) to delete the numeric limits on certain types of transfers and withdrawals that may be made each month from "savings deposits." The amendments are intended to allow depository institution customers more convenient access to their funds and to simplify account administration. There are no mandatory changes to deposit reporting associated with the amendments. Comments on the rule are due 60 days after publication in the Federal Register. There is no indication in the interim final rule this is a temporary or permanent change, but all of the commentary from the Federal Reserve leading up to this change (e.g. reducing transaction reserve requirements to 0%) and since institutions are now in an "ample reserves regime" indicate that the intention is for this change to be permanent. For many years, capital reserve requirements have been a much greater focus than deposit reserves. At a 2019 compliance conference, TCA's Co-President, Brian Crow, polled the attendees and asked when the last time their institutions had been examined for Regulation D compliance. None of them could remember.
The interim final rule included an eleven question FAQ which is summarized below.
The rule permits Banks to suspend enforcement of the six-transaction limit but does not require them to do so.
If suspended, these accounts are still able to be reported as savings deposits on the FR2900 or report them all as transaction accounts. (Editor's note: at the current time since the reserve requirement is 0% as of March 26, 2020 the reclassification became irrelevant.)
This does not change the "reservation of seven days' notice" under the Regulation. That's still part of the definition of a savings deposit.
Discontinuing enforcement does not require any changes to the way interest is calculated.
The interim final rule does not specify any changes to agreements are needed or required. (Editor's note: if we do choose to amend agreements, we would recommend such changes be done in accordance with Regulation DD requirements at 1030.5(a).)
We don't need to change the name of any accounts or products that have the words "savings" or "savings deposit" in the name of the account or product.
In lieu of a full suspension of the transaction limit, the Bank can choose to suspend for only a period of time, such as six months, such as to alleviate tension due to the current pandemic.
The change does not require institutions to eliminate excessive transaction fees previously disclosed.
On the subject of fees, we expect one of the top operational questions we'll receive after this is, "Can we still charge an excessive withdrawal fee?"
There is no required change to Regulation DD disclosures. Many institutions equate excessive withdrawal fees as something mandated by Regulation D when it's actually a fee charged under Regulation DD as a way to discourage excessive withdrawals. Regulation D notes that charging fees is not adequate, and that the Bank's process must prevent excessive withdrawals through account closure, reclassification, or removal of transfer ability. The Regulation D monitoring process is no longer required, but the Regulation DD fees may remain. Of course, in these current times, we are encouraged to ease the charging of fees.
On May 14, 2020, the Federal Reserve Bank updated the previously released FAQ which added two new answers.
A new number 3 elaborates on whether the amendments to Regulation D were temporary or permanent, stating this was the result of a change in monetary policy and not a short-term choice. The Board does not have plans to re-impose transfer limits but may adjust the definition of savings accounts in response to comments received on the Board's interim final rule and, in the future, if conditions warrant.
Number 13 was added discussing how the recent amendments impact Regulation CC and funds availability:

Short Answer: They don't.
Long Answer: Regulation CC provides that an "account" subject to Regulation CC includes accounts described in 12 CFR 204.2(e) (transaction accounts) but excludes accounts described in 12 CFR 204.2(d)(2) (savings deposits). Because Regulation CC continues to exclude accounts described in 12 CFR 204.2(d)(2) from the Reg CC "account" definition, the recent amendments to Regulation D did not result in savings deposits or accounts described in 12 CFR 204.2(d)(2) now being covered by Regulation CC.
What is as yet unclear is if the Bank decides to reclassify their savings/money market accounts to remove a distinction between savings and transaction accounts for FR2900 or call reporting, does this now extend the hold timeframes to "all" accounts when previously they were "transaction" accounts only? We will have to wait and see if this unintended consequence would ring true.
TCA is your source for A Better Way to comply. Contact us at (800) 934-7347 or by email at [email protected] for all your compliance needs.